Your perfect sleep temp every night
Better Sleep. Better Life.
What is the Smart Topper?
The world's first Smart Topper that adjusts cooling & heating while you sleep.
The Smart Topper patented bed cooling system is a 2-inch layer that sits on top of your mattress with internal fans that propel air under and against your body. The amount of cooling or heating automatically adjusts based on built-in sensors to keep you at your preferred temperature all night long.
Active Airflow
Air is actively delivered under your body to keep you cool and dry.
Dual Zone Controls
Separate controls for each side of the bed.
Smart Sensors
Sensors monitor your body temp to automatically adjust cooling and heating
Flexible Controls + Burst Mode
Easily set the temp with our app or with the buttons on each side of the topper.
Foot Warming
Say goodbye to icy cold feet with three levels of foot heating.
Scheduled Settings
Set it and forget it with auto start and stop at bedtime and when you wake up.
As a clinical psychologist and insomnia specialist, I found that the Perfectly Snug Smart Topper helps in reducing sleep disturbances and improving sleep efficiency. - Dr. Kristen Casey
Sleep cool and dry all night
The controlled cooling airflow will keep you at the right temperature.
Sleep better together
The dual zone feature lets each sleeper control their side of the bed.
No more tossing and turning
Sensors measure and automatically adjust the cooling and heating.
Personalize your experience
Flexible controls let you customize your sleep temperature.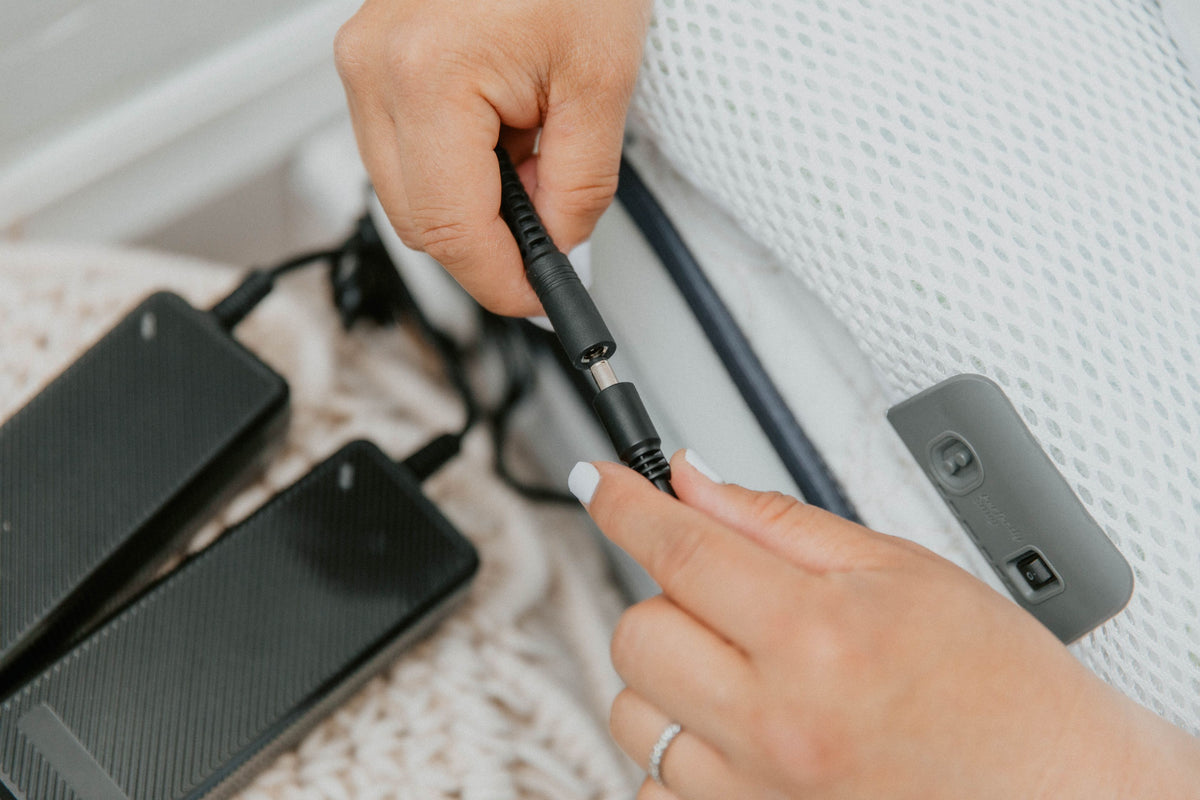 1. Plug in the Smart Topper.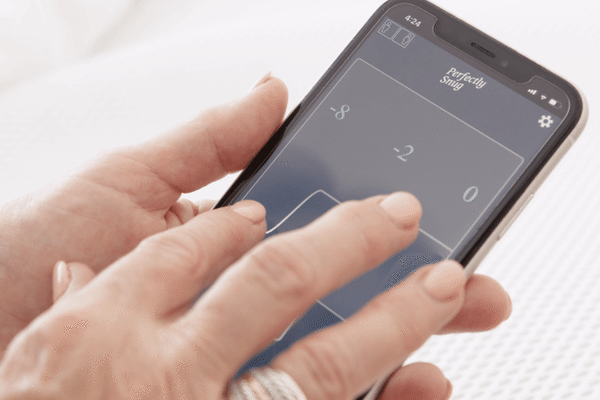 2. Connect your phone and personalize your preferences.
I love our Snug Topper! I have such a difficult time staying asleep, and the Topper has made such a difference for me. It is SO nice to know that I won't be hot during the night. Sometimes I even get cold, which I can then adjust the topper, but I hadn't been cold during the night in years! You don't find proactive customer service like that in many places. Thank you, Jason and Marty for creating this wonderful, easy to use product! It's worth every cent!
In 33 years of married life, I have not gone an entire night in our bed without flipping the covers off of my feet multiple times, and, in the process, disturbing my wife's sleep. The cooling effect is subtle - I was expecting a breeze; what I got was a consistently pleasant, cooler temperature of the sheets beneath me. This concept, I believe, is revolutionary and will change the way people sleep. What a COOL product!
What a fabulous product! I've enjoyed the cooling features immensely over the past month, particularly during the recent heat wave. Menopausal women will particularly love this product, and having dual heat / cooling control for either side of the bed is genius! Regardless of age, couples in general will find Smart Topper a fantastic addition to their beds. Smart Topper is definitely one of the best product innovations I've experienced in ages.
As a 50-year-old woman, sleeping has been getting harder and harder. I would just start to heat-up in the middle of the night. Fans, lighter bedding, and ice packs under my necks helped only so much. Finally, I ordered The Smart Topper...and why didn't I order this a long time ago? Sleeping has been uninterrupted since. I highly recommend this product.
Read All Reviews
Try it Today Risk Free!
We're so confident that The Smart Topper will improve your quality of sleep and eliminate or reduce night time sweats or hot flashes that we are offering a 30 Day Sleep Guarantee. If you don't love the Smart Topper within 30 nights, we'll take it back and refund you the purchase price. You have nothing to lose and amazing sleep to gain!
Size Guide
View our size guide here.
The Smart Topper does work on an articulated bed. We recommend using the included bed-corner straps to keep your Smart Topper in place.
Product Care
The Smart Topper is powered by low voltage DC power from a power brick that plugs into any standard wall outlet. The power supply will work in any country.
The cover of the Smart Topper can be washed.

Learn more about washing details here.
Comfort
The Smart Topper is nearly silent when cooling is at a low level. At 50% level of cooling it's equivalent to a forced air household heating noise. At
full cooling, it sounds similar to a stand-alone fan running in the
room.
The level of cooling selected will determine how loud the fans
will run. If you're sensitive to sound, there is a quiet mode setting in the app that constrains the fans to run at a maximum of 50%.
We designed the Smart Topper to be thin enough to retain the comfort characteristics of your existing bed, however, if you have a particularly soft bed will notice that the Smart Topper makes your bed firmer.
Shipping and Returns
We currently offer free shipping within North America on all Smart Topper orders.
Sleep on it for 30 nights risk free! If you don't love the Smart Topper within 30 nights, we'll take it back and refund you the purchase price.
Room Environment
The Smart Topper cools using room-temperature air, so, the cooler the room, the more effective the cooling effects will be. The Smart Topper is
effective in a room of up to 79F/26C. If the room temperature is above this, the cooling is less effective as it will be using warm air.  
The Smart Topper can allow you to spend less on AC, by simply adjusting the temperature setting in your home by a couple degrees. It uses very little energy averaging 20 W to cool each side of the bed - about 2 cents per night!
Please note that the Smart Topper does not replace air
conditioning or heating as it does not change the temperature of the room overall.
Price
The Smart Topper is much more than a mattress! A mattress can't actively cool or regulate your temperature. Unique features like adaptive cooling and heating, smart sensors to monitor your temperature, and scheduled sleep settings requires specially developed technology and materials. 
The Smart Topper is a high quality, North American made product that comes with a high level of service and care. 
About
We offer a 1 year "bumper to bumper" warranty. This means that if you run into any issues with your Smart Topper during normal wear and tear, we'll cover it. This includes any material or workmanship defect in your Smart Topper in the cover, foam, mesh material, or electronic defects in the sensors, wiring heaters, or fans. Your satisfaction with our product is our top priority. Learn more about our warranty here.
The Smart Topper is designed and made by Perfectly Snug in our facility in British Columbia, Canada. 
Every Smart Topper is produced to Perfectly Snug's high quality standards and is fully tested before shipping.
The Smart Topper complies with all North American safety standards and has been 3rd party tested and approved.